---
Introduction:
Spotted on Gumtree in June 2013.
Being sold by a gentleman called Lennie in Essex.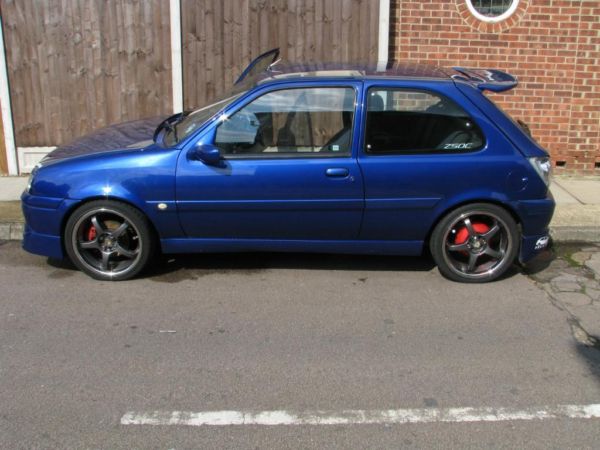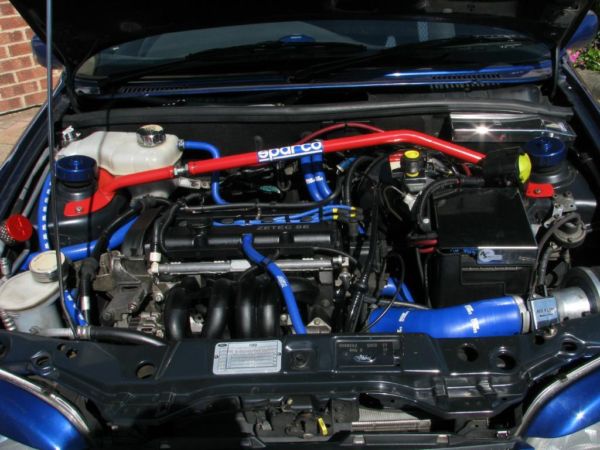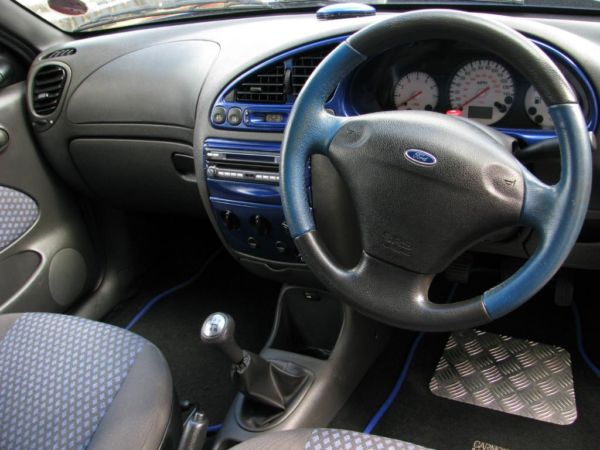 I was in the middle of a huge american custom station wagon project and was driving my late dad's 2006 Toyota yaris - boring! And needed a "fix!"
So the Yaris was sold and I went down to Essex to pick it up on the 29th June.
Lennie and his Dad had kept the car looking fantastic, but hadn't been on the road for a few months.
First adventure was about half a mile away when I pulled into the petrol station and a chap in an Audi said there was smoke coming out from under the bonnet!! All it turned out to be was WD40 burning off the engine.
There was a slight smell of leaky antifreeze but other than that and the sound of rust scraping off the brakes, it went well.
200 miles later and I pulled in at home (as the stereo surround fell off!) and was greeted by a young lad of a young 19 years who was seriously impressed by it, but my 15 year old son said a man of my age shouldn't be driving it - it was embarrassing for him! But I didn't care, it was fantastic fun to drive.
Here it is outside the house for the first time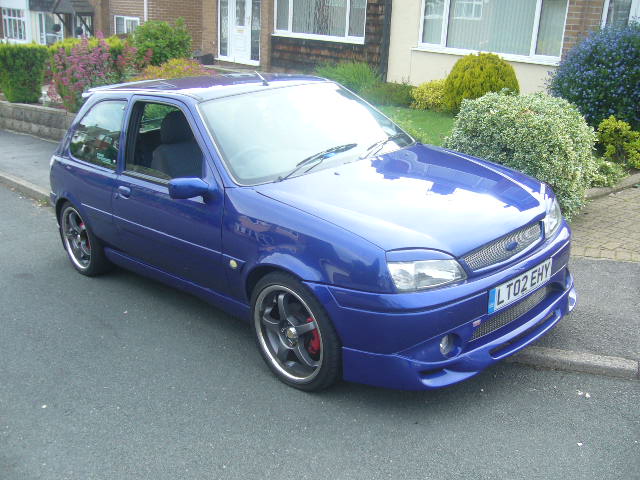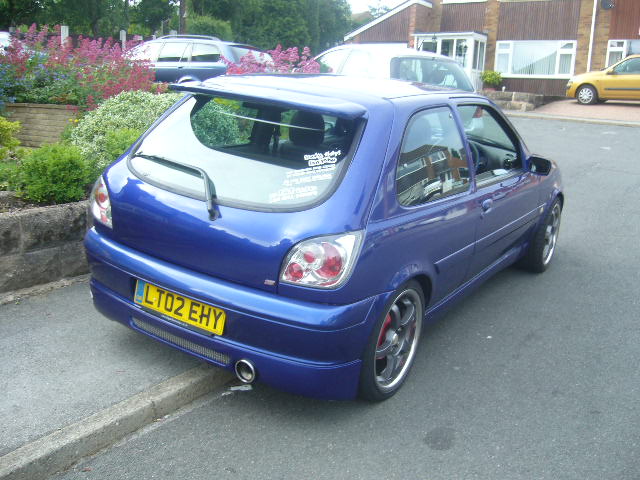 Interesting stickers around the car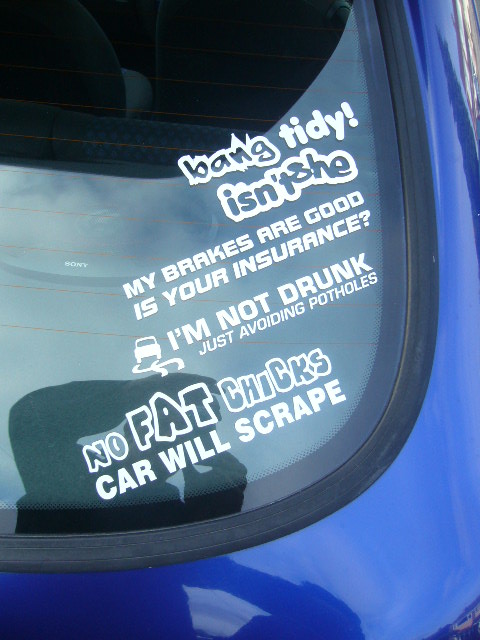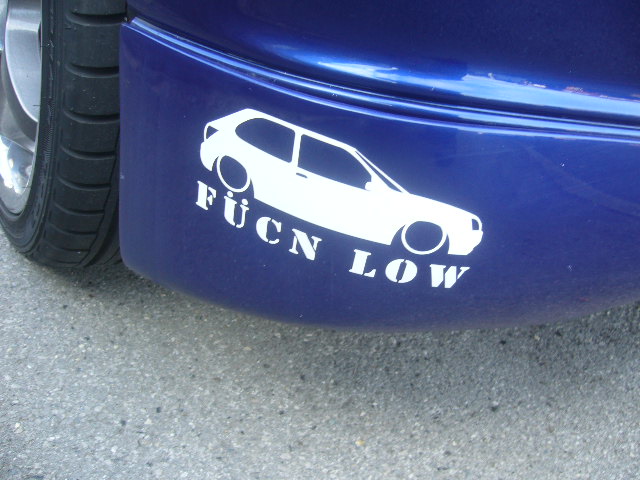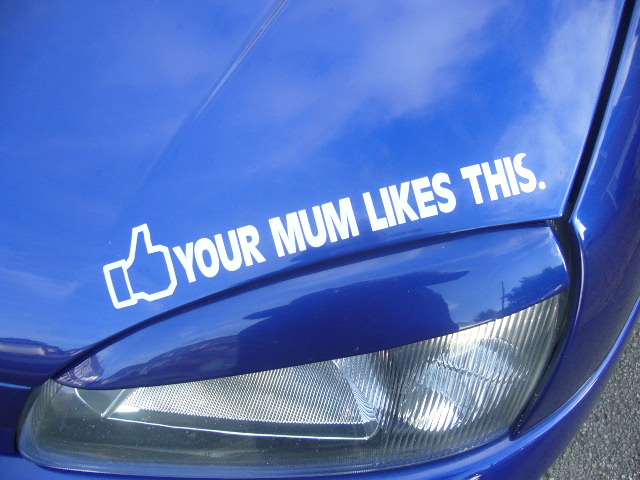 Now since I teach maths to 11 to 18 year olds and intend to use the car to get to work, some of these may not be appropriate (but still funny) so i took a decision to remove them all rather than risk being sacked!
This was intended as a restoration project to get it back to tip top condition, as a gesture to the previous owners and to seriously enjoy it, and get it out to shows again.
After a serious inspection (and I mean serious!) over a few days, and quite a few miles, these are the faults that were apparent (the more there is the better!!)
Poor brakes (not surprising after being stood)

LH rear light unit brake light too dull (5W bulb installed rather than 21W)

RH rear light unit melted in the brake light lens (no doubt the 5W bulb above was an attempt to prevent the other side melting).

Heater stuck on full!

Rear fog light switch not working properly (warning light not working and intermittent

Front left lower wishbone rear bush seriously split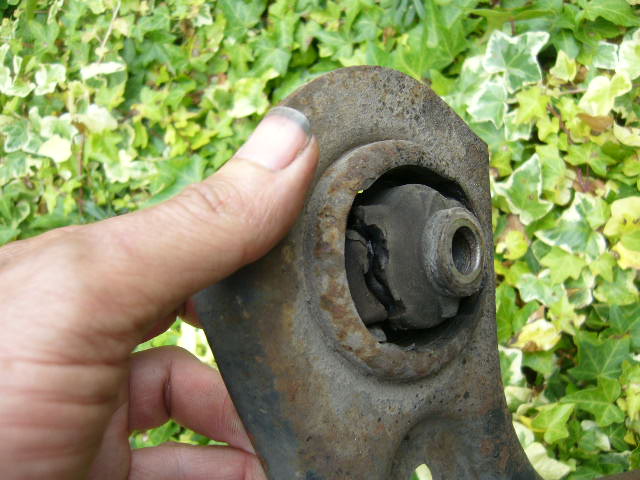 Rear wiper blade split

AC not working

pollen filter clogged up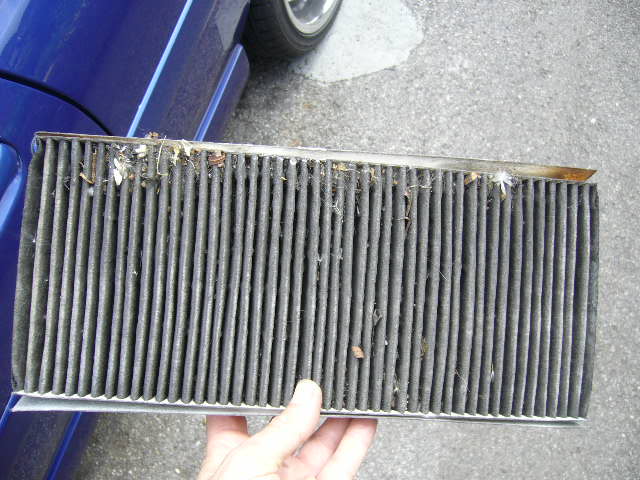 Gauges blue LED illumination poor (one out)

Mileage reading display not backlit

LCD Clock not backlit

Rear axle bushes split and causing 1" excess travel and causing car to crab.

DVD function on flip out stereo not working (pink wire not earthed)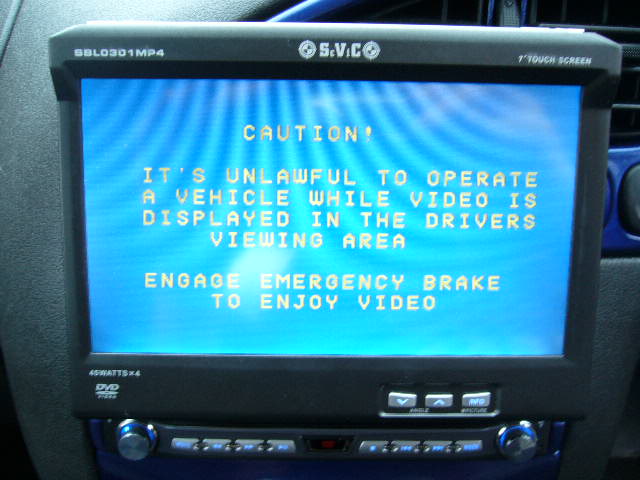 Stereo wiring needs tidying although working

No tuner signal on stereo

Peeling lacquer on drivers door handle

Rust on inner sills behind axle mount bracket/bush

Rust on drivers wheel arch lip near sill

Loads of debris/mud lodged in base of wing behind front wheel - this is what came out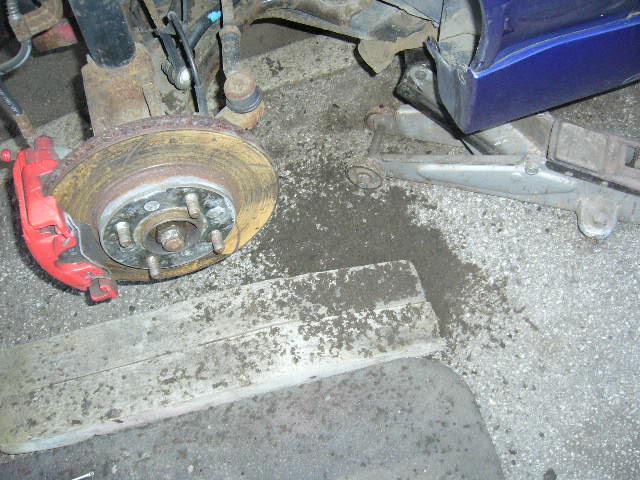 Worn out front discs and pads (see photo above!).

Sagging rear parcel shelf due to weight of speakers

Brake fluid absolutely horrible! (contaminated with water and a lovely green colour!)

Lower strut brace cracked near welds on drivers side

Missing spare wheel

Rear spoiler moving up and down too much

Howling coming from front of car at about 40 mph (could be wheel bearings or Diff)

Oil leak from gearbox end plate and another from offside driveshaft seal

Passenger window not working from drivers side switch.

yellowing chrome bulbs in detangoed headlights

No spare key

Loose drivers door card

Steering wheel blue dye rubbing off.

Slight exhaust blow near fuel tank under clamp

gauges surround appears loose and vibrates (4 missing screws out of 7!)

Alternator pulley rubbing through a blue silicone hose

Red stereo power wire touching exhaust manifold

Back left tyre a bit low on tread

Front right spotlight corroded

Looks like someone has levered the door frame on each side and bent them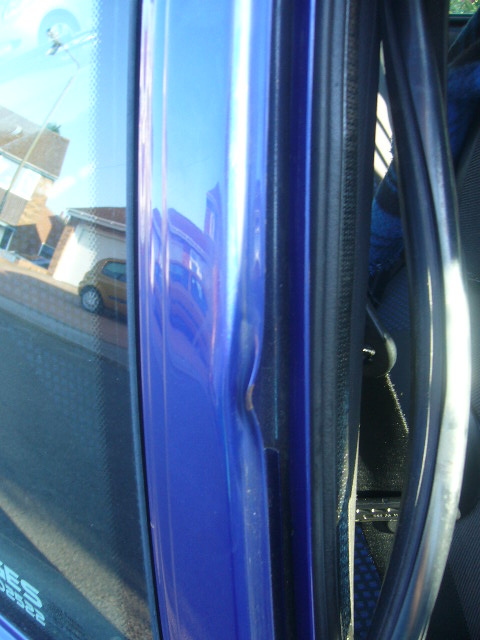 Now dont get me wrong here, the car was easily driveable. But i am a perfectionist when it comes to restoring/building cars, so anything slightly wrong will be put right.
Wish list:
LED tailights

Leather seats

New quarter panels at rear

removal of rear wiper to complete the smooth luck
Click here for brakes and suspension